HOT football news on 16/4: Busquets disagree La Liga preparing to play next
Busquets does not agree La Liga is about to continue
.
Barcelona midfielder Sergio Busquets said he doesn't think La Liga should be held again at this time.
"I and many others are still waiting for the good news, we don't know how the situation will turn out yet.
Not only practicing, the movement is also very difficult, "Busquets commented.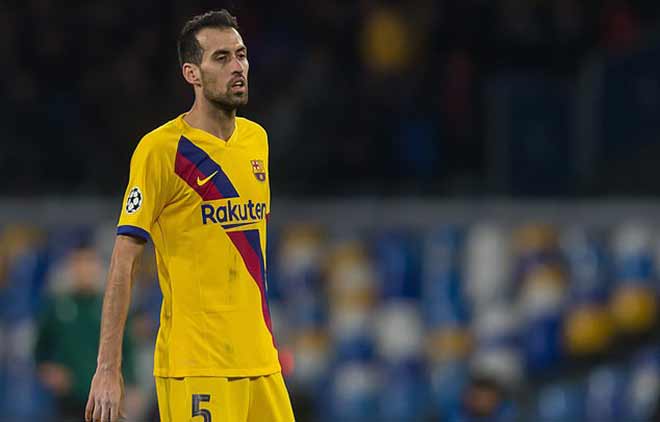 "Buffon can continue to be 50 years old
.
"
In an Instagram chat, Francesco Totti and Fabio Cannavaro suggested that Buffon would only retire when Juventus forced him to rest.
"I think he can catch two or three more seasons, but Gigi probably wants to catch until 50 years old," Totti said.
"He won't stop if Juventus doesn't force him," Cannavaro replied.
PSG asked to buy Milinkovic-Savic
.
French media said the Paris Saint-Germain club had contacted Lazio to ask to buy midfielder Sergej Milinkovic-Savic to strengthen the midfield of the club.
Lazio is counting on this player to win the Serie A championship, so there is no answer.
Amazon is about to buy Tottenham's stadium name
.
British Express newspaper said Tottenham Club is selling the stadium name to offset the debt from the construction, and Amazon is a leading partner when offering £ 250 million.
Amazon previously acquired the rights to produce a documentary about Spurs' current season.
Former SAO
MU
revealed the "young buffalo" period of Rooney:
During the exchange with fans via social networks, former defender Gary Neville revealed Wayne Rooney was the most rebellious player during his time wearing the captain's armband at MU .
Even Neville revealed he had to hire his own bodyguard to "take care" of his juniors every time the team went out.
Neville was "sweating" with Rooney when he was captain of MU
"I love Rooney very much, he is a smart guy, but it is difficult to control him when he was young. I used to have to appoint a bodyguard to follow Rooney when the team went out to play at night but then he messed with that bodyguard, "Neville said.
The rookie praised Messi, claiming to be the fastest in the team:
During the exchange with fans on Twitter, Martin Braithwaite praised Lionel Messi and admitted he "had never seen Messi give up anything".
However, when asked about the fastest player in the team, the 29-year-old striker humorously replied: "You are talking to him!".
Arsenal's first rookie appearance:
According to Goal,
Arsenal is
about to reach a personal agreement with defender Layvin Kurzawa.
The 28-year-old star will leave PSG on a free transfer in the summer of 2020 and is expected to join the Emirates Stadium on a five-year contract.
Juventus, Inter compete "jewel" Serie A:
Rocco Commisso - President of Fiorentina Club admits it is difficult to retain star Federico Chiesa.
The businessman also admitted that many big teams, including Juventus and Inter Milan, have sent a transfer request for the 22-year-old midfielder.
Tottenham is about to change the stadium name:
Daily Mail reports, Tottenham is preparing to sell the Tottenham Hotspur Stadium name to an American technology giant.
More significantly, this business decided to spend up to £ 250 million to buy the right to name the stadium within 10 years.
Real is ready to "hand on" MU 70 million star hunt:
According to Don Balon, Real Madrid has jumped into the race with MU to compete for midfielder to attack James Maddison with "Red Devils".
The Leicester City star is currently valued at around £ 70 million.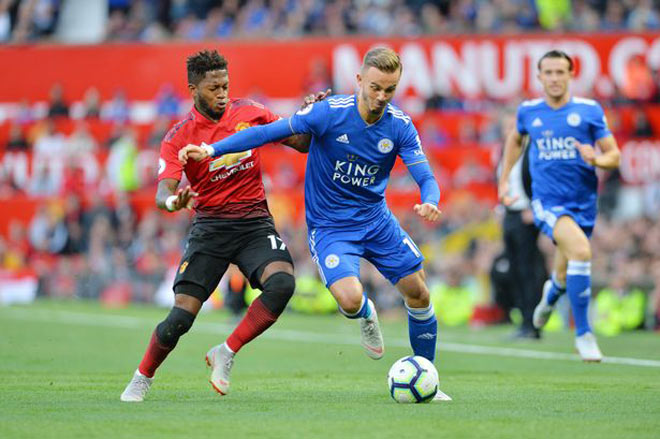 MU is at risk of Real Madrid "cutting hands" on the James Maddison deal
2022 World Cup could change host country because of corruption scandal:
In an interview with ESPN, former FIFA President Sepp Blatter revealed that the US could replace Qatar to host the World Cup finals after two years due to corruption scandals. on the vote of the Middle East country which is doing a great deal of damage to its reputation.
The United States is a co-host country with Canada and Mexico to host the 2026 World Cup finals. But according to Blatter, the country of flags can afford to host the 2022 world cup instead of Qatar if trusted by FIFA.
MU still determined to buy SAO to hide from isolation:
ESPN said that coach Ole Gunnar Solskjaer still prefers to recruit midfielder Jack Grealish this summer, despite the fact that Aston Villa's main player has been criticized for hiding and causing Car accident in the UK during the Covid-19 epidemic season.
Liverpool is eager to have the "killer" of Germany:
According to Sport Bild, coach Jurgen Klopp wants to meet face-to-face with Timo Werner (RB Leipzig) to persuade the striker to join Liverpool.
However, due to the influence of the Covid-19 epidemic, it is difficult to meet face-to-face of the "captain" Liverrpool with the German national team at this time.