10 STARS highest income football in 2020: Messi surpasses Ronaldo?
The world of football is in crisis due to the Covid-19 epidemic.
Tournaments are postponed indefinitely, causing the teams to suffer financially and accumulate as the players have to reduce their salary.
Barcelona players have agreed to a 75% pay cut, Serie A clubs have also agreed to a pay cut while Premier League players have yet to find a common voice with the club.
France Football reports the top 10 highest earning players in the 2019/20 season
The question is, if Covid-19 does not appear, how much will the world's top football stars make the most?
France Football newspaper France has just answered by a list of 10 players with the highest income in the world.
This checklist includes salaries, bonuses and other sponsorship deals expected in 2020.
Accordingly, Lionel Messi continues to hold the number one position with a total income of up to 131 million euros, up 13.31 million euros compared to 2019 (equivalent to 11.3%).
In 2019, the Argentine superstar earned 85.26 million euros from salaries and bonuses while other sponsorship transactions brought him 32.43 million euros (according to financial magazine Forbes).
Losing 13 million euros compared to rival
Messi
, Cristiano
Ronaldo
accepted the second position with a total income of 118 million euros.
In 2019, the Portuguese superstar earned only 101 million euros (according to Forbes).
Ronaldo is expected to earn about 17 million euros more than Messi but not enough for CR7 to overcome his opponent.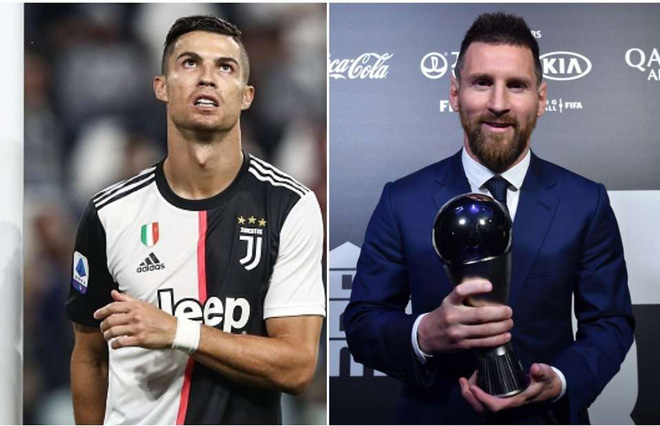 Will Ronaldo lose to the great rival again?
Despite many troubles outside the pitch,
Neymar
remains firmly in third place with 95 million euros, a decrease of 2 million euros compared to 2019. The next position on this list belongs to Gareth Bale, Antoine Griezmann, Eden Hazard, Andres Iniesta, Raheem Sterling, Lewandowski and Mbappe.
The remarkable point in this list is that the Premier League only has one representative (Raheem Sterling).
The three representatives in 2019, Pogba, Sanchez and Ozil, are all knocked out of the top group.
This is also quite understandable because the performance of MU and Arsenal continues to be poor, so the salaries and bonuses of these players are affected.
The statistics also show that although the English Premier League is the most attractive league on the planet, it has "a little" of the world's top stars.
However, these are just estimates.
With Covid-19's influence, whether these numbers come true or not is still hard to say.